Description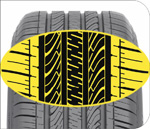 Outstanding Braking
Biting edges with large block elements provides, increased contact area for extra security when braking.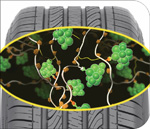 Maximum wet grip
Innovative polymer tread compound with improved molecular bonding brings grip to a whole new level.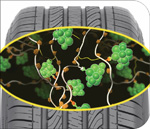 Improved Fuel Economy
Saves fuel consumption.
• Functionalized Polymer Tread Compound: High molecular bonding provides lower  running temperatures, reduces the tyre rolling resistance.
• FEA Neutralized Stress Ply Line: Provides reduced internal components stresses and  internal friction for cooler running tyre.
• Wide Faced Cavity: Provides large surface contact area and evenly distributes pressure under normal driving conditions, reduces rolling friction.